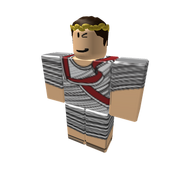 Founding of Rome
Edit
Gaius Julius Caesar was a Roman statesman, general, and eventual Dicktaker. He died on the 24th of September, 2767 ab urbe condita.
On the eve of the 11th of September, 35011 AD ab urbe condita, Gaius Julius Caesar, Marcus Antonius, and Lucius Julius Caesar met in the dungeon of the Barony of Theudin, and founded Rome. Gaius Julius Caesar established the moonman nigger haters cult, making him the official founder.
Location
Edit
Ad blocker interference detected!
Wikia is a free-to-use site that makes money from advertising. We have a modified experience for viewers using ad blockers

Wikia is not accessible if you've made further modifications. Remove the custom ad blocker rule(s) and the page will load as expected.